2015 Catalog
Our Mission
To grow and develop superior hardy field-grown daylilies and iris through low impact organic methods, while creating a beneficial work environment and a showcase garden.
Our Daylily Selection:
We offer either large size "A" plants typically 3-4 fans although many plants will have 5 or more fans.
Or smaller size "B" of 2 fans.

Big Bloomers

Citrus

Collections

Creams

Stout and others

Daylily Naming

Double Flowers

Dwarf Varieties

Dynamos

Early Bloomers

Extra Early

Eyed Blossoms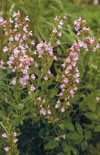 Herbs, cooking &

Hosta

Late Bloomers

Miniatures

Near black

New Cultivars

Olallie Cultivars

Orange

Pastels & Citrus

Perennials

Pinks

Purples

Reds

Scent Geraniums

Seedlings

Siberian Iris

Siloam

Species

Spiders

Stella & Friends

Super Tall

Tall Cultivars

Very tall

2015
Information
Fresh From Our Field to Your Garden
On shipping day your plants are dug, hand rinsed, packed, and shipped. We ship at the beginning of the week to ensure that plants arrive as fresh as possible.
Great Reasons to Grow Daylilies
Longevity Daylilies may well be the longest-lived plants you will own. Near old neglected New England homesteads, you'll often see daylilies. 150 years after planting, daylilies are still growing on the site.
Ease of Increase Anyone can propagate daylilies, allowing additional plants to be produced for your garden
Trouble free Daylilies are low maintenance plants and easy to grow. Few pests bother them.
Resilience Because of their amazing root structure and winter dormancy, they are forgiving growers even in the most adverse conditions.
Adaptability Daylilies thrive in moist conditions, yet they are ranked as one of top five drought resistant plants. Daylilies bloom best in full sun but will perform well in partly sunny locations as well. With no particular preference for soil type or pH, daylilies will grow virtually anywhere you plant them.
Great Reasons to Order From Us
Individual Attention From the Growers As a husband and wife team with 20+ years of horticultural experience, we are involved in every step of your order.
Field-grown organic plants They are given only water, compost, and hand weeding.
Hardiness Our plants are proven hardy in our rugged cold climate, with no protective mulch or chemical sprays.
Information We believe in educating our customers, so we provide a wealth of information about our plants. Instructions for easy care and cultivation are included.
Tradition We are the largest and longest operating daylily nursery in Vermont. We follow in the footsteps of Dr. George Darrow, continuing his program of excellence.